After an overnight stay in one of our suites we welcome you in breakfast restaurant La Kantina for a luxurious breakfast buffet in Gorinchem. We serve delicious fresh products prepared with love and attention. 
Even if you are not a hotel guest, you are welcome at La Kantina.
For the tenants of our meeting room we also provide on reservation a basic lunch from La Kantina or a lunch buffet in La Kantina. 
Do you have any questions or want to make a reservation for breakfast or lunch? Call us at 0183 515 977 or mail to info@gz-suites.com.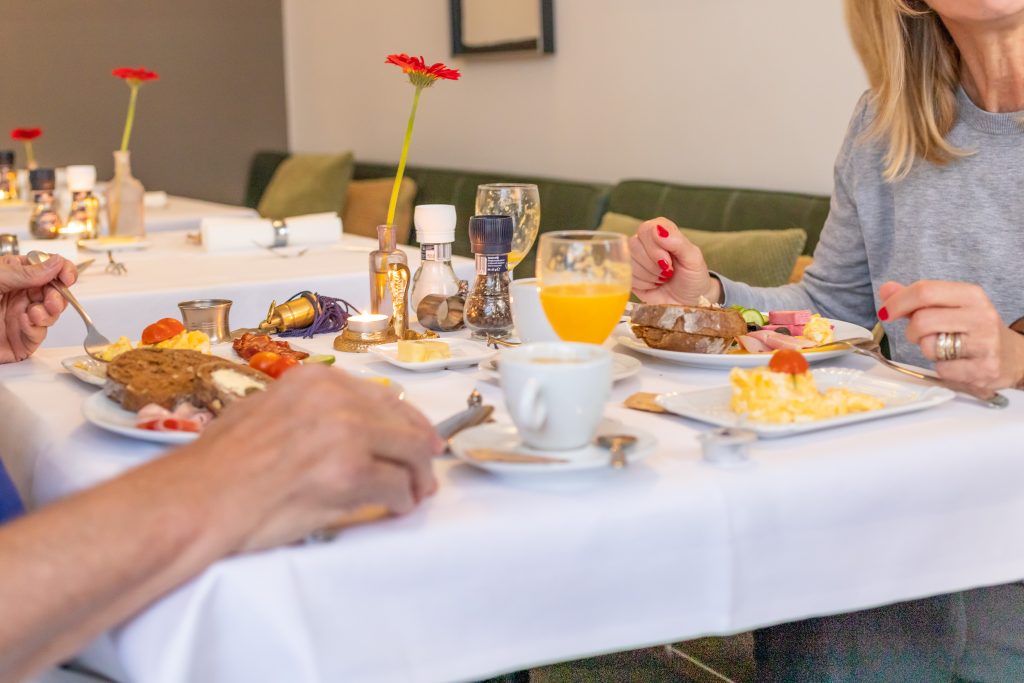 Enjoy a buffet lunch in Hotel Goud en Zilver's La Kantina breakfast restaurant. This package is valid from 6 persons on reservation.
"Great coffee and tea, fried egg and super good service. Couldn't be better."

Jacob | Netherlands
Deluxe Suite | Private stay
"Breakfast was delicious and freshly prepared with attention to personal wishes!

J. | Netherlands
Junior Suite | Private stay
"Excellent breakfast."

Rolf | Netherlands
Deluxe Suite | Private stay
"Staff is very friendly and helpful. Breakfast was grandiose, would definitely book with it."

Bianca | Netherlands
Deluxe Suite | Private stay