Feel yourself special and at home''.
Suitable for max. 2 persons
King-size bed
Luxury bathroom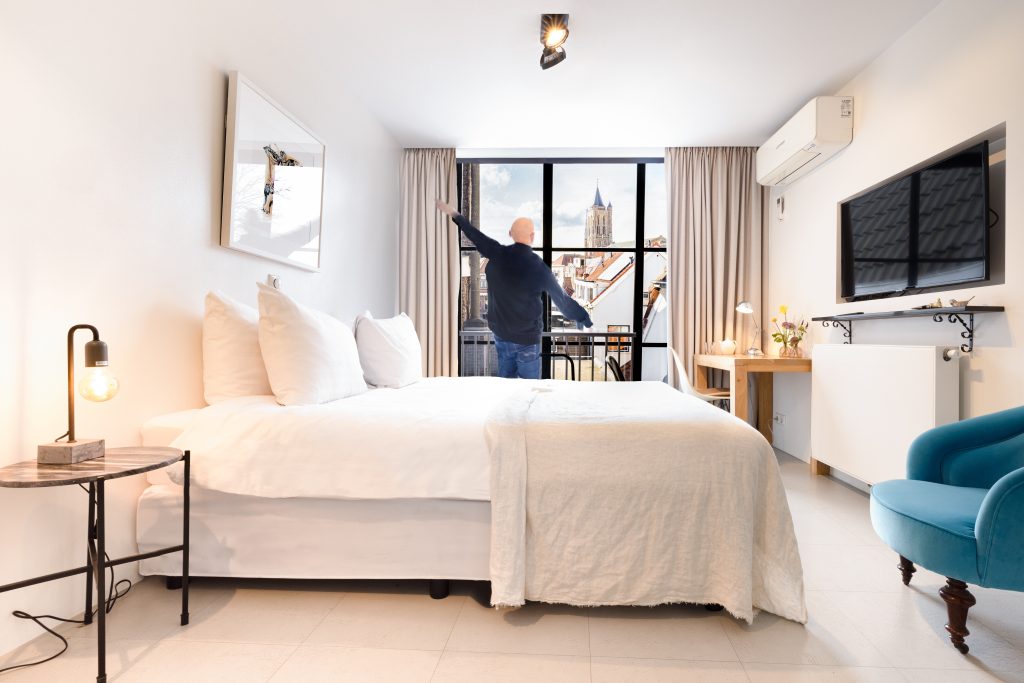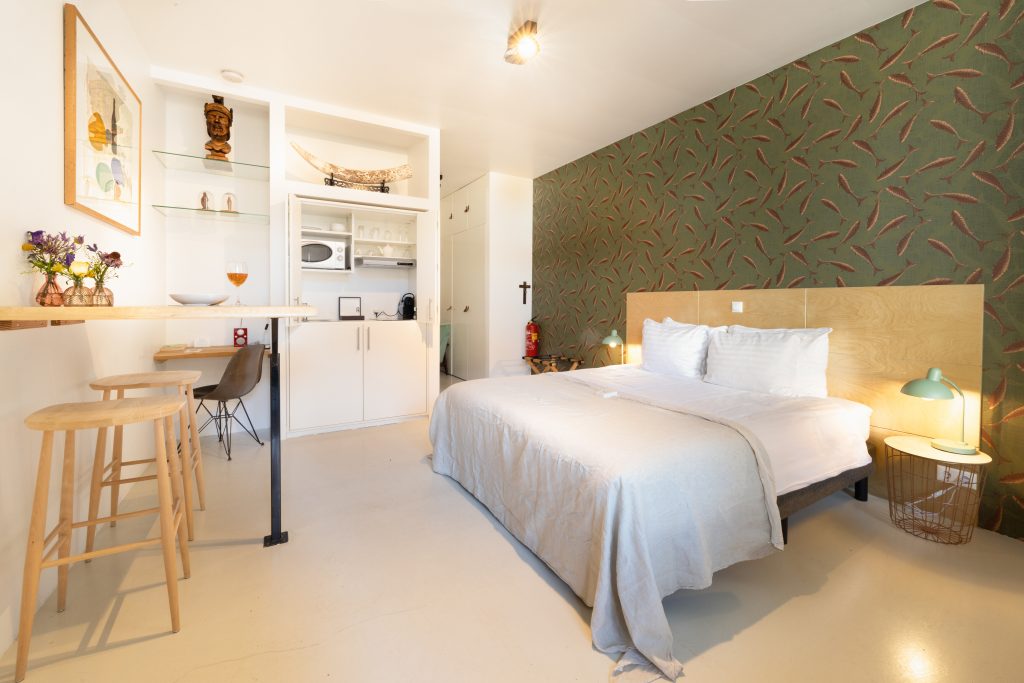 Suitable for max. 2 persons
Ground floor
Garden with terrace
Suitable for 2 to 3 persons
Fully equipped kitchen
Suites with views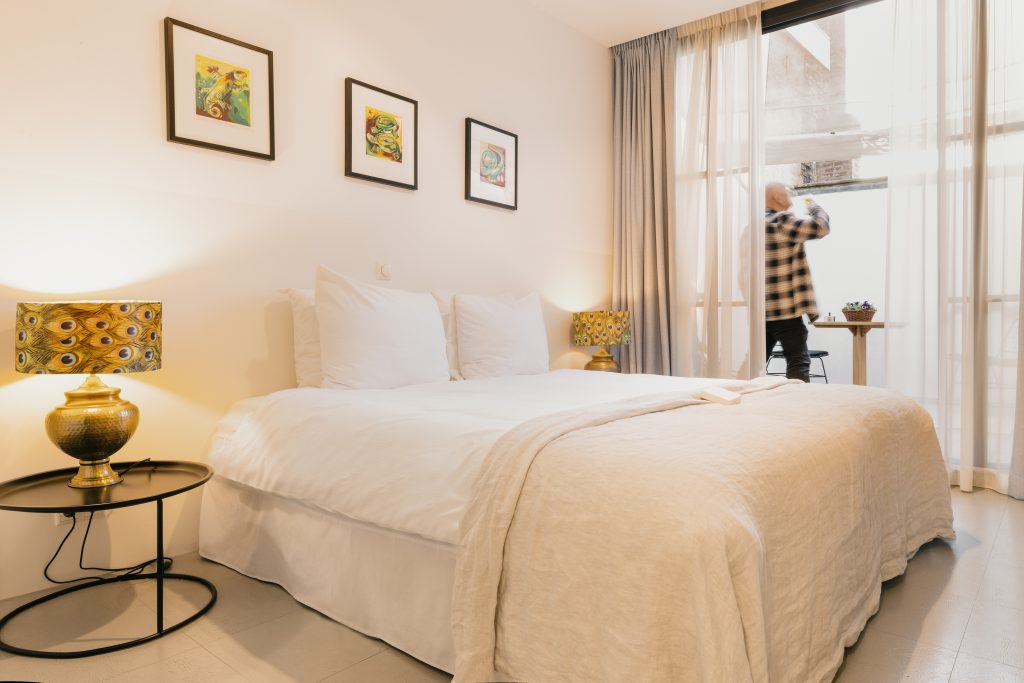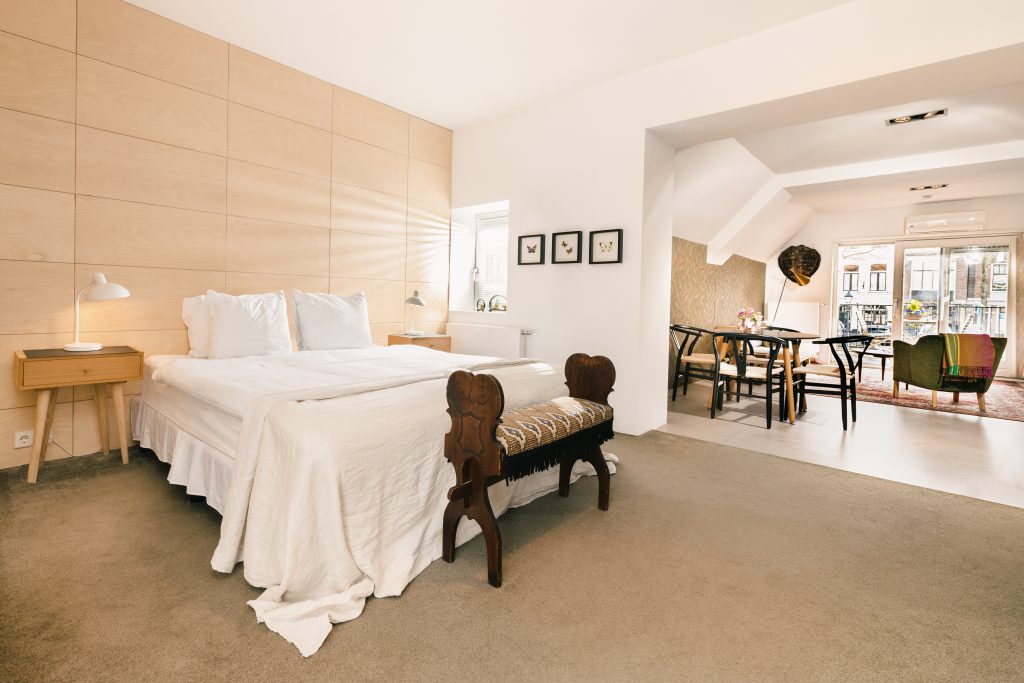 Suitable for 2 or 3 people
Living room with dining area
Private terrace with view
Suitable for up to 2 people
Two floors
Private terrace with outdoor shower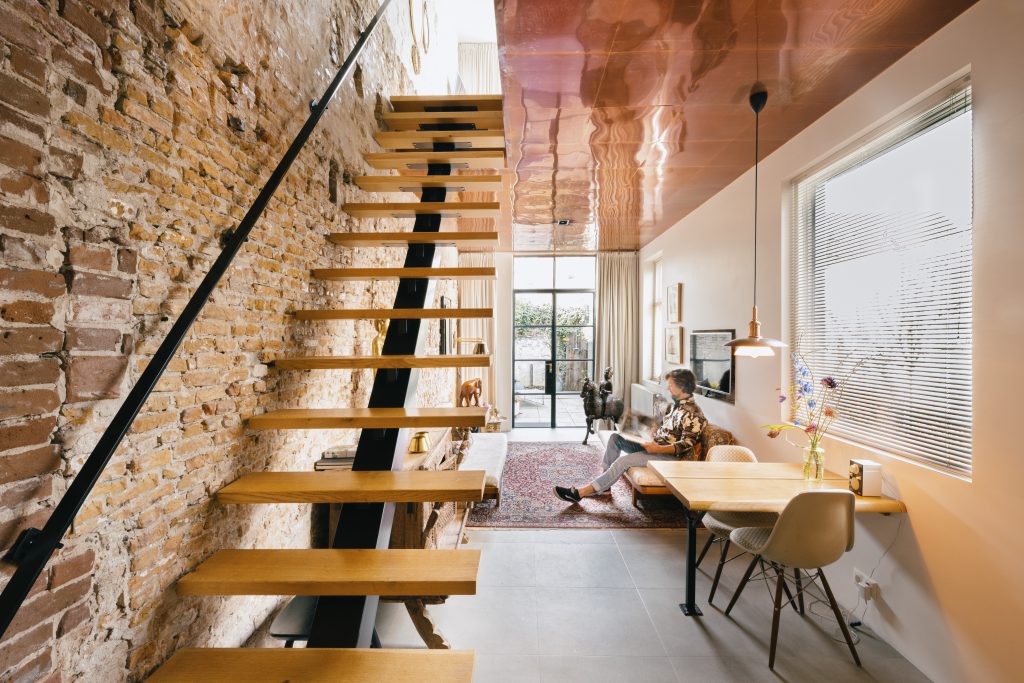 Kingsize bed (size 180 x 200 cm)
Luxury bed linen
Full HD flat screen TV and Wi-Fi
Fully equipped kitchenette / kitchen
Luxury bathroom with bath towels
Air conditioning
Safe deposit box
The suites are built from high-quality materials and decorated with unique pieces of furniture, art and accessories.
If you have any questions, we will be happy to help. You will find our details on the contact page.
"The beautiful garden room and friendly welcome, excellent!

Wendy | Portugal
Standard Suite | Private stay
"In the room everything was fine. The garden was lovely. The staff is professional and friendly."

Willy | Netherlands
Standard Suite | Private stay
"Enjoyed a super nice stay with a nice room."

Axel | Belgium
Standard Suite | Private stay
"Great room, spacious, tastefully decorated. Top location, everything easily walkable."

Rinske | Netherlands
Standard Suite | Private stay